A decline in mortgage rates has more people interested in buying homes
Falling mortgage rates are beginning to stir demand in the housing market.
The average 30-year home loan rate has come down by just about a full percentage point from a 20-year high above 7% in November, largely in response to signs that the Federal Reserve is nearly finished lifting rates. That has brought some new buyers into the market.
Mortgage applications are up by about a quarter since the end of last year. A measure of signed real-estate contracts rose in December after six months of declines. And the number of people contacting real-estate agents to start the buying process has rebounded from a November low, according to brokerage Redfin Corp.'s internal data.
Rates are still well above the 3% range from a year ago, but "the fact that they are a percent lower—no one is complaining about that," said Michael Menatian, president of Sanborn Mortgage Corp. in West Hartford, Conn. "If anything, they are pleasantly happy."
The housing market is a barometer of how the economy is responding to a loosening of financial conditions in recent weeks. Stocks and bonds have both rebounded strongly to start the year on the premise that inflation is coming down without putting the U.S. into a deep recession.
Yet the Fed has indicated that it is committed to keeping rates high until inflation is lower, and it is willing to risk a recession to do so. High rates alongside a recession could be a one-two punch for any rebound.
No matter what happens, it is likely to be a slow year for the housing market. Housing activity remains down sharply from a year ago, when the Fed began to lift its benchmark rates to curb inflation. That pushed up mortgage rates at record speed, forcing buyers and sellers out of the market. Home sales fell for most of the past year, quickly snuffing out a boom from the height of the pandemic.
The slowdown has pulled national prices down from their peaks last year, though the S&P CoreLogic Case-Shiller National Home Price Index is up 40% from three years ago. The decline, which stretched into its fifth month in November, is expected to continue, hitting once-hot markets such as Boise, Idaho, especially hard. But Goldman Sachs Group Inc. economists said this past month they expect the worst of the downturn has passed and housing is poised to exert less of a drag on economic growth going forward.
Executives at D.R. Horton Inc., the largest U.S. home builder by volume, told analysts in January that they have seen heightened sales activity in the first few weeks of the year. Net sales, they said, are expected to increase significantly from the first quarter to the second, when the traditional spring selling season happens. Spring tends to bring out more buyers and sellers, particularly families looking to move before a new school year.
Real-estate agents say buyers have adjusted to the reality that higher mortgage rates will eat up more of their monthly housing costs.
"They are less focused on the specific rate than they are on identifying a window of where they are comfortable with their monthly spend," said Steven Centrella, a Redfin real-estate agent in the Washington, D.C., area.
Heather Cruz, an assistant superintendent in a school district, started looking to buy a house with her boyfriend in Phoenix in the past few weeks. After touring about a half dozen homes, they made an offer that was accepted last week.
They decided to purchase knowing that rates might fall and they could refinance their current mortgage later on. "I'm thinking this isn't a forever thing," Ms. Cruz said.
Home builders have been offering incentives to sell their finished homes. Some buyers are signing up for mortgages with rates that are temporarily lowered for the first few years.
Jack and Cassie Halpin closed on their home in Glastonbury, Conn., last week and started tearing up carpet and getting ready to paint. They used two mortgages, one of them an adjustable-rate loan at 5.375% for the first 10 years and at a floating rate thereafter.
"We expected to be somewhere in the 7% range," Mr. Halpin said.
Applications for purchase mortgages are up 15% since the end of last year, and refinances are up 50%, though both declined in the week that ended Jan. 27, according to an index tracked by the Mortgage Bankers Association, a trade group.
Refinances had fallen off a cliff last year and remain at very low levels. Millions of homeowners refinanced when rates were hovering around 3% or lower. Far fewer can save money at rates above 6%.
"My clients aren't necessarily excited about the current mortgage pricing, so the refinance only makes sense if they are taking some cash out to consolidate debt or refinance out of a private loan with higher interest," said Tom Jessop, a loan consultant at New American Funding in San Clemente, Calif.
Fewer people are putting their houses on the market.
PHOTO: JOE RAEDLE/GETTY IMAGES
Pending home sales—a leading indicator for the housing market—rose 2.5% in December, led by gains in the South and West, according to the National Association of Realtors, a trade group. Contracts signed in January in a few southern California counties are up for the first month since August, according to a report by Douglas Elliman and Miller Samuel.
According to mortgage data and technology provider Black Knight Inc., mortgage-rate locks jumped 64% between the first and the fourth weeks of January, the sharpest climb in at least five years.
Higher rates and still-elevated prices have combined to erode affordability. What's more, fewer sellers are putting homes on the market, leading to a mad dash for the affordable ones.
Becky Skrypek, a teacher, got serious about buying in the St. Paul, Minn., area last fall when she started to see more listings come on the market. So far, she has found that the homes in her budget of about $300,000 often have high demand that leads to bidding wars.
Summary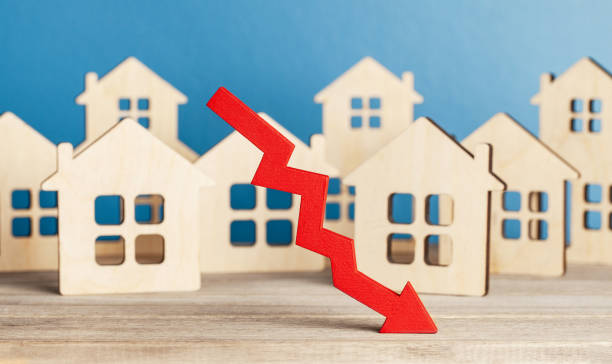 Article Name
Housing Market Shows Signs of Thawing
Description
A decline in mortgage rates has more people interested in buying homes
Author