What is it that gives a space good vibes be it in a residential and/or commercial context? What story does it tell? What emotion do you feel when you walk in?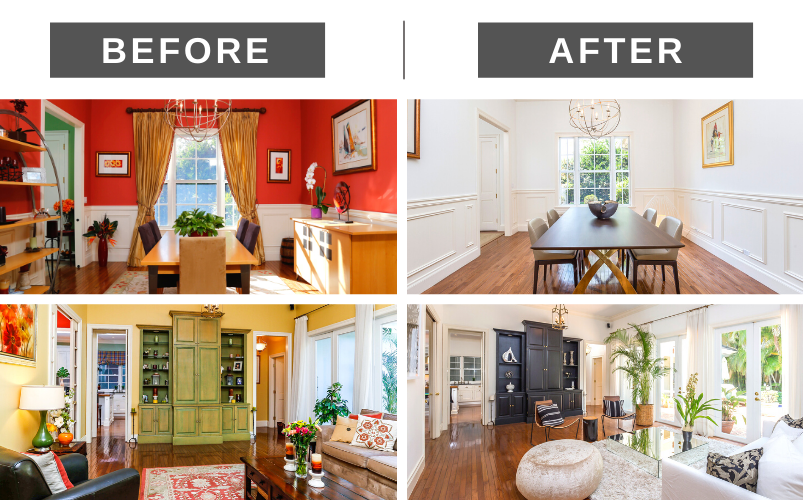 This is what interior designers and decorators intrinsically know. Much like a real estate agent, a seasoned realtor will ask his/her clients pertinent questions and show them examples of houses/interiors to get a "feel" for what they like. Now more than ever, our homes have become sanctuaries, a place for us to make memories, entertain, work, relax, and work-out. We are fortunate enough to call Miami home and are blessed with tropical conditions year-round and natural beach vibes so the inspiration is endless!

We are thankful to have our ex-interior designer from London on staff, Michelle Kauffmann. She combines her luxury real estate expertise with years of design experience and can help you make a statement and sell your property faster and at a higher price. 
For example, If the property is vacant, she can stage it so that it sells faster. Watch your clients rave about the design of their house as more and more people compliment it during your open house and see people become excited to own a house not just for its materials but for the imagination and design that went into it. If it is furnished, she may suggest moving existing pieces of furniture and objects and sometimes remove items so that space flows and feels less cluttered. If you need to buy a home, she can help you with sourcing ideas and ways to improve the space layout. 
Call to schedule a consultation to list your home with us and see the magic happen!